SIMPLE, YET POWERFUL ACCOUNTING FEATURES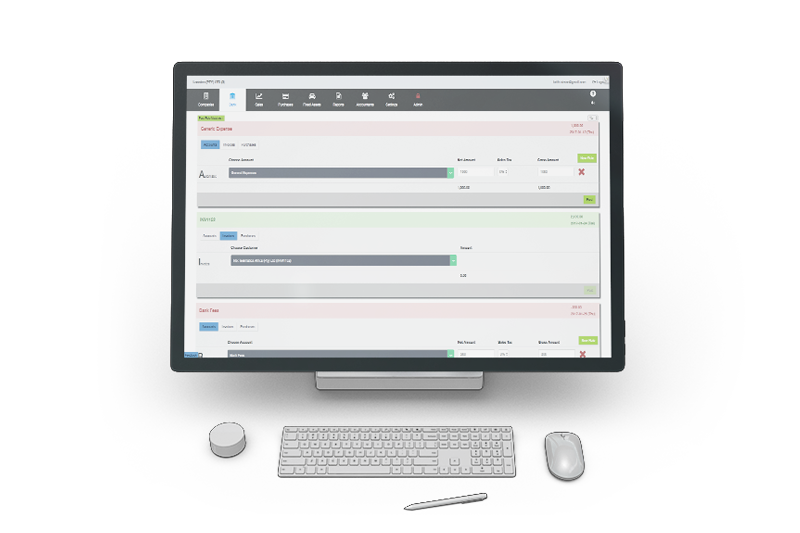 INTELLIGENT BANK STATEMENT TRANSACTION MATCHING
The system will find the best match for allocating your transaction.

Setup rules for allocating transactions.

Fast upload of bank statements onto the system.

Custom tagging of transactions allowing you to build your own repors and track specific items
FAST EFFICIENT QUOTING & INVOICING
Automatic emailing of invoices and statements.

Professional Invoice generation from anywhere.

Customisation of invoices.

Delivery notes – quotes.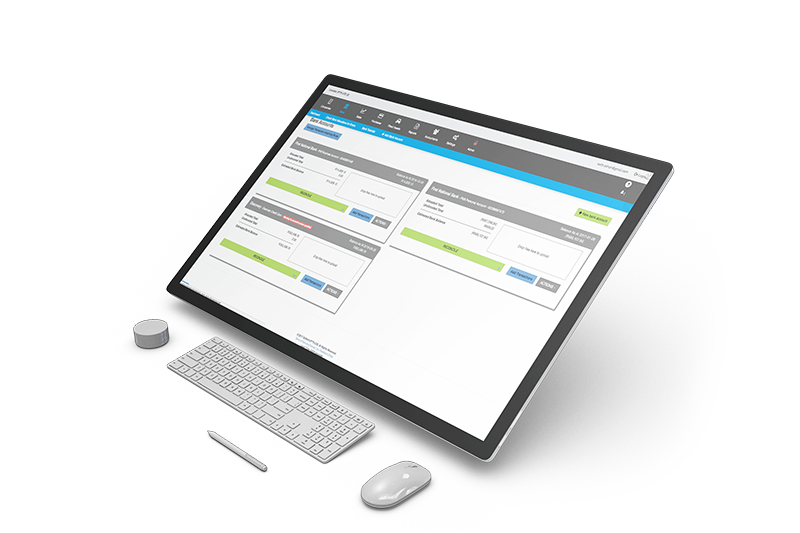 DETAILED DASHBOARD & REPORTS
Profit and loss.

Debtors age analysis.

Top customers.

Average payment terms.

Uploaded source documents and plenty more…
CONTROLLED SYSTEM ACCESS
User access control for each user in you organisation.

Multiple companies under one profile, for accountants with multiple clients or business owners that own more than one business.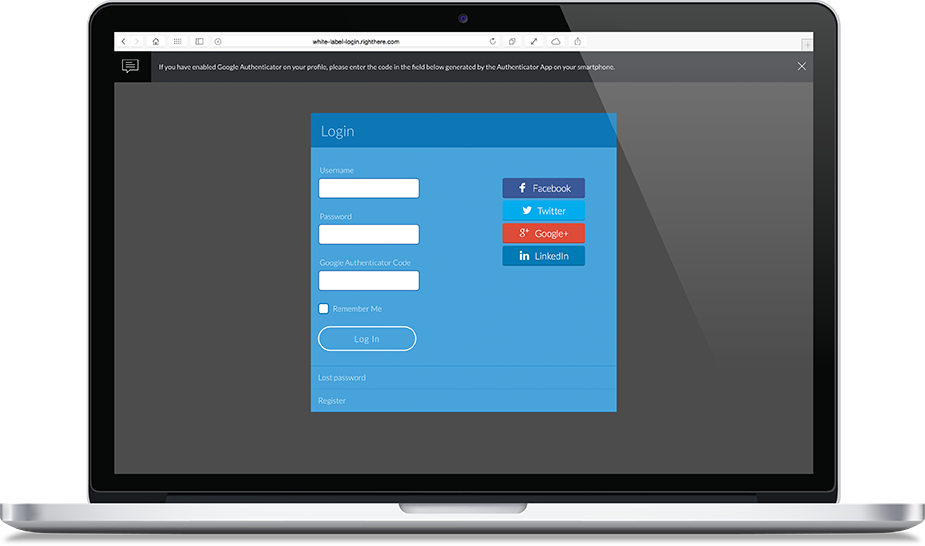 "My company has been using the Youraccounts accounting platform for some time now. It is really simple and intuitive and a great tool for my start up business. Even if you are not accounts savvy, the system gets you up and running and managing your own accounts in no time! If you are stuck, Youraccounts support staff are friendly and always on hand. A must for any budding entrepreneur."
"Youraccounts is a user friendly accounting system with all the necessary tools to operate and manage all your financial needs for your business. It's quick and easy to set up, and has a professional look.
We are impressed with the functionality of the system as a whole and the general interface which proves to be straight forward and easy to manage your way around.
I would suggest any business who is looking for an accounting program, to use Youraccounts!
"
"I have been working with the Youraccounts Accounting System for just over a year now and I have to say it is a great system and very easy to use, I have used other accounting systems and they seem to be so complicated compared to Youraccounts. The Youraccounts Accounting system is much better than any other system I have used and will keep on using it for as long as I need to. If you need an accounting system for your business, I highly recommend Youraccounts."
"We have been making use of the Youraccounts system for a few years, and have found it to be easy to use, intuitive and reliable. The system has been developed in such a way, that anybody with the most basic understanding of accounting will be able to use the system almost immediately without the need for extended training sessions."